Our Pastor - Rev. Lisa Fitzpatrick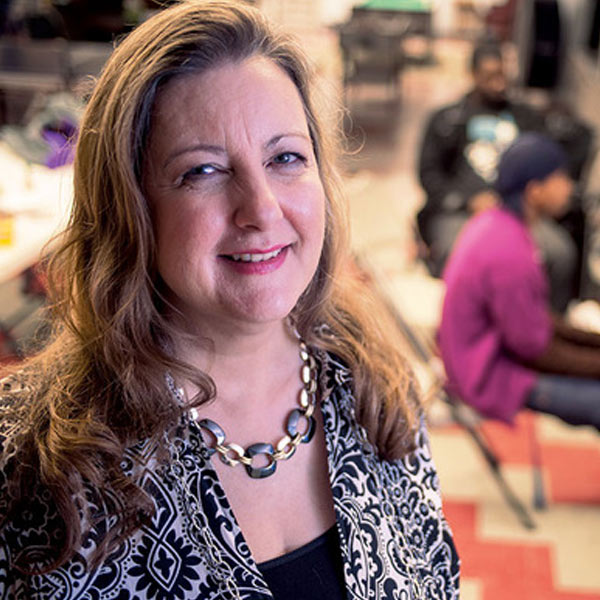 Rev. Lisa Fitzpatrick came to Belmont Heights United Methodist Church in September of 2019, coming home to Southern California after almost 20 years in Louisiana, mostly New Orleans. She was the Co-Founder and former Executive Director of APEX Community Advancement, Inc. / APEX Youth Center and Senior Pastor of APEX Ministries United Methodist Church, a church formed and planted by the young people of APEX. She is a former healthcare executive who has over 25 years of management and public health policy experience. She was the founder of The Early Parenting Center in Southern California, where her work helped create greater access to public health services and education for families on Medi-Cal. She has also owned and operated a regional technology company. Her early career included touring on the national level as a singer and dancer as well as appearances on stage and television. After an injury cut short her dance career, she used her knowledge of body mechanics to begin her profession in public health, with an emphasis on Maternal/Child health and violence prevention. Her public health career led to her promotion to C-level executive status with a local hospital group before founding the APEX Youth Center.
APEX Youth Center operated for nearly a decade as a drop-in youth center in Central City, New Orleans, providing services to vulnerable populations, particularly underserved youth and their families.
At the age of 23, Lisa became a survivor of gun violence when two children were forced to shoot a random stranger as part of a gang initiation. While the physical wound was only a bullet graze to her face, it became a life-altering experience for Rev. Fitzpatrick. In her words, "I realized in an instant, when I saw their terrified faces, that I was not the victim here. I was simply collateral damage in a war that neither I nor the children who shot me started. The victims that night were holding the gun." This affected the way she began to look at issues of gun violence, mass incarceration, racial inequity, and childhood trauma, and became the impetus for her work in public health, the founding of APEX Youth Center, and the decision to follow what she calls "my first calling, but second career" in full-time ministry.
Rev. Fitzpatrick is the mother of 6 children, step-mother to 2 and she and her husband Danny have foster parented over 20 additional children and teens. She previously held a position on the City of New Orleans Mayor's Strategic Command Task Force in both the R.E.S.E.T. role as a pastor and as Executive Director of APEX on the Community Providers' Board. She also, in her APEX role, sat on the Group Violence Reduction Strategy Team and the NOLA for Life Community of Practice. She is a 2013 CNN Hero and has been named a 5-Hour Energy Amazing Person, a Christian Science Monitor "Difference Maker", as well as awarded a Harvey's Hero title from The Steve Harvey Show for her work with New Orleans youth and families in creating peaceful communities and safe space for youth and young adults.